Corporate Headquarters
45650 Grand River Ave.
Novi, MI 48374
Phone: 248-349-4500 
Fax: 248-349-1429 
West Michigan Office
379 W. Western Ave., Suite 200
Muskegon, MI 49440
Phone: 231-722-4900
Gaylord Office
757 S. Wisconsin Ave.
Gaylord, MI 49735
Phone: 989-705-8400
Wyandotte Office
4242 Biddle Ave.
Wyandotte, MI 48192
Phone: 734-285-1924
Lansing Office
2367 Science Parkway
Okemos, MI 48864
Phone: 517-580-8225
Sault Ste. Marie Office
2001 Ashmun Street
Sault Ste. Marie, MI 49783
Phone: 906-632-1500
Tampa Office
3001 North Rocky Point Dr. East
Tampa, FL 33607
Phone: 248-227-7333
Williamsport Office
353 Pine Street, Suite 3
Williamsport, PA 16901
Phone: 570-505-1642
Sidock Group, Inc. and its companies represent a broad base of engineering, architectural, consulting, and construction engineering skills that serve a variety of clients from large industrial corporations to small, private owners.
MULTIPLE LOCATIONS TO SERVE OUR CLIENTS
With offices in Novi, Lansing, Wyandotte, Gaylord, Sault Ste. Marie, and Muskegon, Michigan, as well as Tampa, Florida and Williamsport, Pennsylvania, Sidock Group is a multi-disciplined, professional services firm with a professional staff of engineers, architects, planners, designers, and technicians. As a full-service engineering firm, Sidock Group has the professional staff needed to complete projects in-house and on schedule. Our dedicated staff members are committed to leading you through the initial planning of a project to its full realization.
Service-specific Contacts Listing:
Environmental: Roger Kalinowsky  248.349.4500
Gas Utility: Brian Suszko  517.580.8225
Architectural: Bradley Butcher  989.705.8400
Engineering: Steve DeHorn  248.349.4500
Surveying: Jeff Mudroch  906.632.1500
Aviation: Mark Roth  248.227.7333
Site Planning & Land Development: Mark Roth  248.227.7333
Governmental & Municipal: Brad Butcher 989.705.8400
Please contact us today to find out what we can do for you and your project, and to find out why some of our clients have been with us for nearly two decades.
AVAILABLE FROM 8AM TO 5PM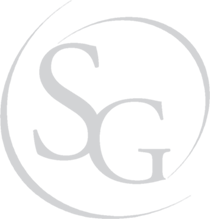 Send us a message
We'd love to hear from you.