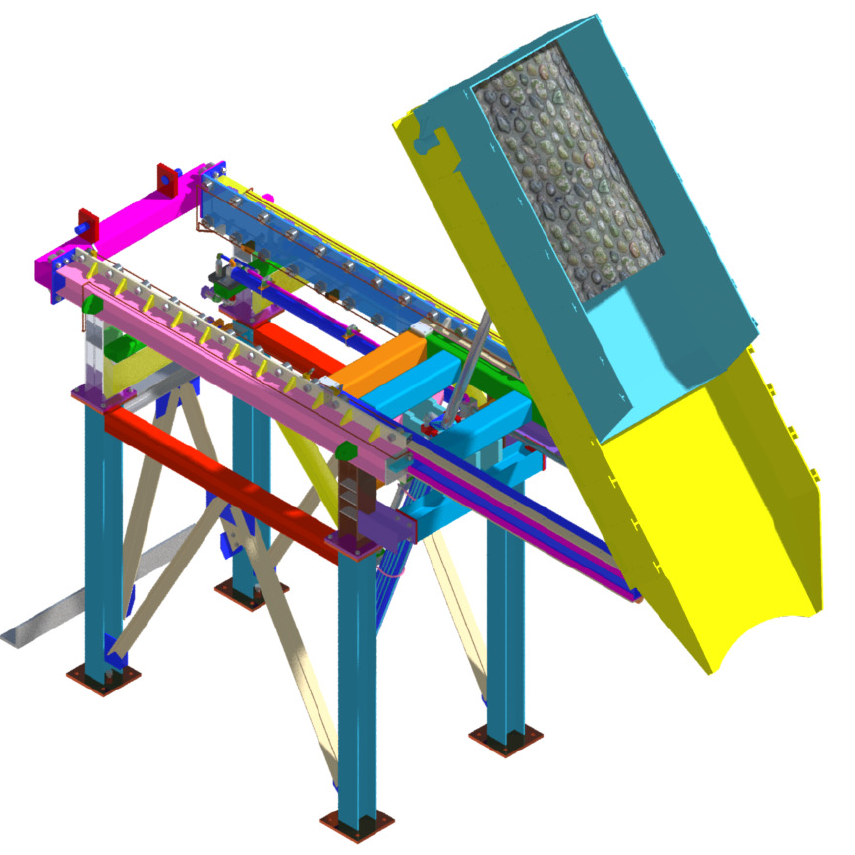 Machine Design
With a highly trained and qualified professional staff of engineers, Sidock Group holds extensive experience in custom machine design. We have successfully accomplished design projects ranging from existing machine modifications, evaluations, repairs, and improvements to completely new, detailed designs.  Our mechanical engineering team members are capable of supporting machine design from conceptual design to startup in our design offices as well as at the installation site; including field surveys, construction management, and trouble shooting.  We take pride in our advanced knowledge of technical software and thorough quality control process. We utilize our design tools to provide accurate and dependable machine designs to clients in multiple industries.  When it comes to machine design, we pay extra attention to the details. This methodical approach has, time after time, led to our success in satisfying our clients' machine needs.
• 3D Modeling
• Finite Element Analysis
• General Arrangement and Fabrication Detail Drawing Development
• Animation / Motion Simulation
• Force, Velocity, Acceleration, Displacement, and Interference Analysis
• Mass and Center of Gravity Determination
Tools We Use:
3D Scanning to accurately and safely capture the existing machine or existing surrounding environment for the new machine.
3D Modeling software to precisely configure and analyze the machine's motions and integrity.
Analyzations We Perform:
Finite Element Analysis (FEA)
Motion Simulation with Force, Velocity, and Displacement Results
Interference Analysis
Mass and Center of Gravity Determination
Deliverables We Provide:
2D Drawings – General Arrangement, Assembly and Fabrication Details
3D Renderings and Images
Animated Videos Displaying Motion and Limits of Machines
FEA and other Analytical Reports
Additional Services We Provide:
Construction Management, Support and Supervision
Start up Support
Problem Solving Evaluations and Studies
Component Failure Analysis
• Heavy Industrial
• Light Industrial